Dreusicke offers the fine tools you will need for the maintenance and repair of office machines, computers, electronic and/or fine-mechanical devices.


(for commercial users only)
All prices are net. Packing, transport and taxes will be charged additionally.

KOP L/VDE


Zoom
Tool Kit
Tool Kits
60 pieces, some tools insulated. Deluxe service kit for PC, printer and copier systems.
Part list
Price: EUR 478.00
4026558049731


Zoom
Tap wrenches M1-M12 DIN 1814
Misc., hammer, saws, files
for tapping in hard-to-reach places. With two-jaw chuck to hold square shanks. With steel handles, one of which can be unscrewed. Made of die-cast zinc.

Price: EUR 12.62
8001-9

Hase

Padua aqua Assembly gloves size 9/xl
Safety
Assembly gloves offering a high level of comfort HASE Padua Aqua. Material: 1.0 mm nylon fabric (100%). Palms and fingertips coated with water-based PU-foam. DMF tested. Tested for harmful products.
Size: 9/XL
Length: 25 cm
Colour: grey/black
Approval: DIN EN 388


Price: EUR 7.49
4014688111428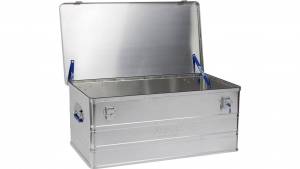 Zoom
Transport box aluminum 895x495x375mm
Transport Protection & Carts
Standard aluminum box including 2 cylinder locks, wall thickness: 0.8 mm.
Color: silver
Internal dimension width: 870 mm
Internal dimension height: 355 mm
Internal dimension depth: 460 mm
Outside dimensions width: 495 mm
External dimension height: 375 mm
External dimension length (depth): 895 mm
Weight: 5.86 kg

show more
Price: EUR 162.86
4016138221640


Zoom
Insulating tape Blue 10 m x 15 mm 1 roll
Adhesive tape and insulation tape
PVC electrical insulating tape. Color: Blue. 1 roll (s). Flame retardant, self-adhesive. Adhesive type: acrylic. Width: 15 mm. Length: 10 m.

Price: EUR 2.10
REPAIR COMPLE


Zoom
Tool kit REPAIR COMPLETE
Tool Kits
50 pieces basic tool kit. For repairing many electronic and mechanical devices, such as printers, scanners, computers etc. This kit is also available with insulated tools, for repairing devices while electrically powered (up to 1000 V), please refer to Cat.No. REPAIR CP/VDE.
Part list
Price: EUR 409.90
KOP S


Zoom
Tool Kit
Tool Kits
40 pieces, 1.8 kg. Basic PC, printer and copier service kit.
Part list
Price: EUR 286.00
4004625359594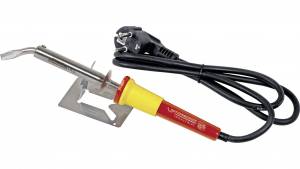 Zoom
Soldering iron set 230V 100W
Soldering
- Electrical engineering and Tiffany work, model making. Jumper wires up to 3.0 mm
- Special, massive connection points
- Connections up to 2 mm Ø
- Larger solder loops
- Row soldering with quick soldering sequence and thin sheets up to max. 1 mm
- Nickel-plated copper tips straight / pointed + angled / flat
- Ø 8 mm heating element tube nickel-plated
- 1.5 m connection cable
- Device support

show more
Price: EUR 18.09
4042146132951
Kstools


Zoom
Hexagon key wrench set on the ring, 2-10mm
Bits, holder, keys, nuts
based on DIN / ISO 2936 with retaining ring, hardened, phosphated, special steel

Price: EUR 4.52
KOP M/VDE


Zoom
Tool Kit
Tool Kits
49 pieces, some tools insulated. PC, printer and copier service kit.
Part list
Price: EUR 346.00